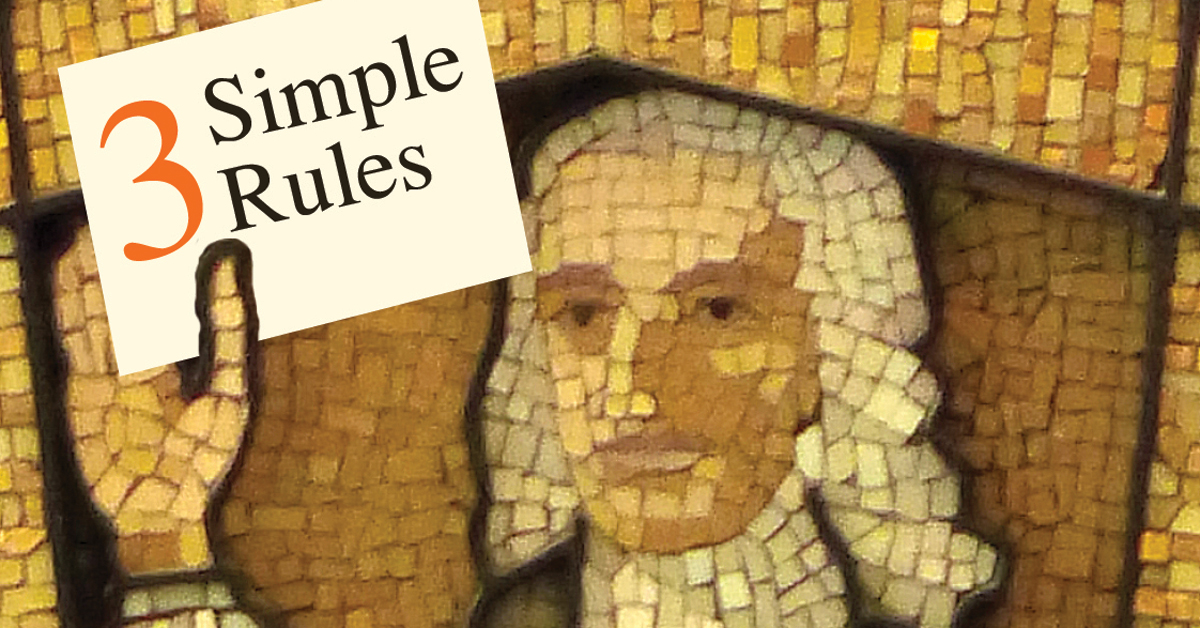 An invitation from the pastors
Dear brothers and sisters in Christ:
We encourage you to join us in this "all-church study" of Bishop Reuben Job's Three Simple Rules.
Bishop Job has captured something essential about the spirit that gave rise to the movement called Methodism so many years ago. As your pastors, we are seeking to recapture this spirit, and bring it to bear on our lives in the twenty-first century. The rules remind us of God's love, which is at once beautifully simple and at the same time infinitely complex.
What does it mean to "do no harm?" What does it mean to "do good?" Please join us as we come together as a whole church, supporting each other in the quest to "stay in love with God." Wishing you all God's blessings,
Craig Brown, John Fanestil, Ken Licht, Melissa Spence, Jessica Strysko.
About the Study
The all-church study will be begin as early as January 7 through February 17, 2018.
Flexible study schedule
You will be joining in groups with others whose chosen schedule is the same as yours. The groups will vary in size from 4 - 8 and possibly even bigger. Each group will decide where to meet, on or off campus. The groups will choose to meet weekly or bi-weekly during the study.
To Register
Through your registration you will let us know your availability (days, times). After you registered, a leader will contact you and connect you with a group. If you have a group of church friends that wants to study together, please let Beckett Kirk know so he can provide special leader material to the main facilitator.
Register online by January 7, 2018.

The study book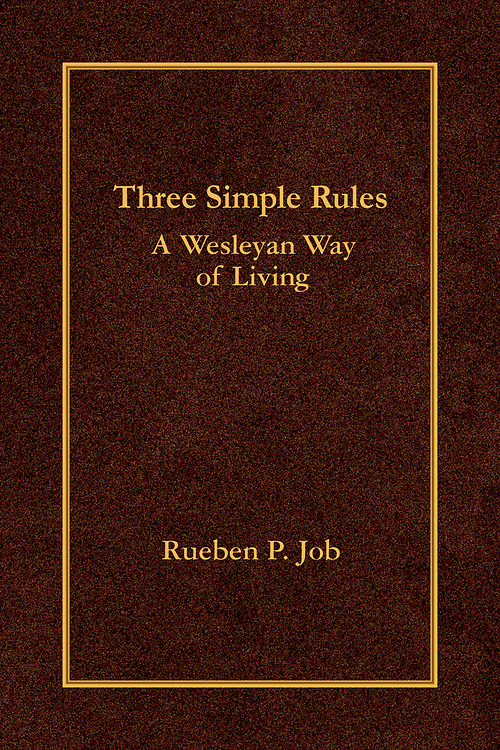 Three Simple Rules: A Wesleyan Way of Living ($5)
The book can be purchased on Sundays after worship services in Linder Hall beginning December 3, or in the in the church office. Scholarships available, contact Pastor John Fanestil, 619-297-4366 x130 or