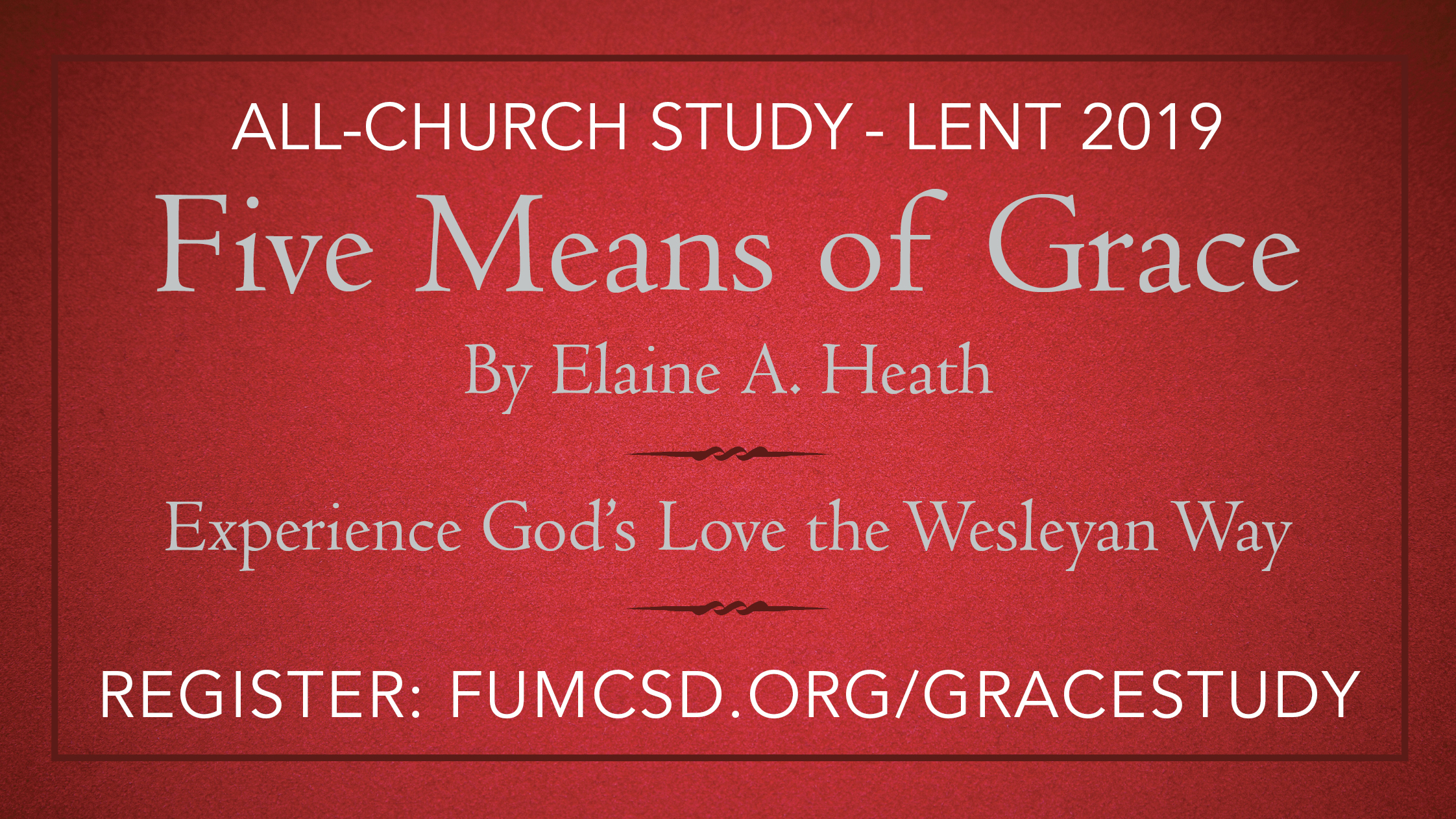 All-church Lenten Study | Mar. 10 - Apr. 7, 2019 |
The study material "Five Means of Grace" by Elaine Heath can be purchased on either campus following Sunday services to a cost of $8.
Five Means
of Grace
Experience God's Love the Wesleyan Way
Dear brothers and sisters in Christ:
We encourage you to join us in this all-church study of Elaine Heath's Five Means of Grace. Dr. Heath has captured the movement of grace through the five spiritual practices of:
Prayer

Watch Pastor Phil's introduction to the study and to "Prayer"



Scripture
In this video, Pastor John shares with us how we can search the scriptures and maybe also there find ourselves...


Communion
The Lord's Supper - In this third video, Pastor Jessica shares with us about the grace of receiving Holy Communion.


Fasting
Why do we fast? Listen to Pastor Melissa's explanation to why it's a good thing to fast during the Lenten season.


Christian Conferencing
Following the Methodist movement, Wesley started small groups that he called "class meetings" that were designed to foster discipleship of Jesus Christ. Listen to this final video where Pastor Phil explains what "Christian Conferencing" means for us today.


Please explore with how these five historic practices can become for all us the ordinary channels of God's extraordinary grace.
Wishing you all God's blessings,
Philip Amerson, John Fanestil, Melissa Spence, Jessica Strysko
About the Author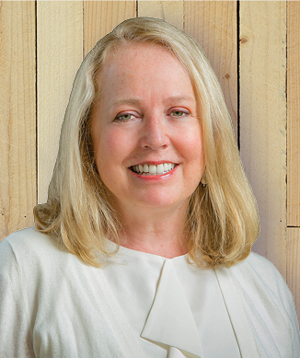 ELAINE A. HEATH is the co-founder of the Missional Wisdom Foundation, a non-profit with several regional hubs across the U.S. that serve as contextual learning sites for missional community formation, new monasticism, social enterprise, and reimagining church. Elaine has provided retreat and seminar leadership in spiritual formation and leadership development for clergy for many years. She holds
a BA in English from Oakland University, an MDiv from Ashland Theological Seminary, and a PhD in theology from Duquesne University.