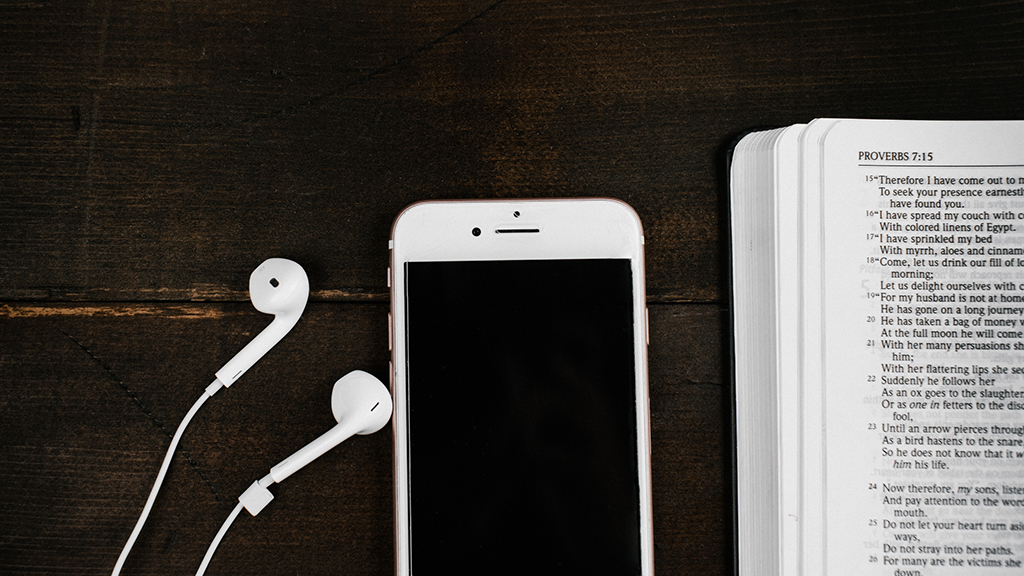 Micro Course - CAN THE BIBLE SURVIVE THE INTERNET?
How Communications Technologies – Past and Present – Change the Way Christians Experience and Interpret the Bible
Week Day: Monday
Dates: February 12, March 12, April 9, & May 21, 2018,
Time: 7 – 8:30 PM
Location: Linder Lounge
What does the rise of the internet mean for the future of the Bible in America? After an opening lecture from John Fanestil on the history of the Bible as a printed book, guest lecturers Stephen Goforth, Luke Winslow and Elizabeth Drescher will reflect on how foundational forms of modern media – radio, television and the internet – have changed the way Christians experience and interpret their sacred scriptures. How does the "medium" through which it is communicated affect the "message" of the gospel? Along the way, each scholar will consider the question: "Can the Bible survive the internet?"
Tuition for Series of all four lectures:
Purchase by Feb. 11, 2018.
$60/individual, $90/pair. Buy all 4 and save
Tickets to the lectures can also be purchased individually. See below each lecture.
i.
"The Printed Word of God?" Lessons from the Age of Print
Rev. John Fanestil, Ph.D.
Monday, February 12, 2018
7 - 8:30 PM
Linder Lounge
Cost: $20/individual, $30/pair Learn More & Register

II. "The Rise and Fall of Radio" Lessons from the Age of Radio
Stephen Goforth
Monday, March 12, 2018
7 - 8:30 PM
Linder Lounge
Cost: $20/individual, $30/pair Learn More & Register
III. "Go and Make Disciples of All Viewers" Lessons from the Age of Television
Luke Winslow, Ph.D.
Monday, April 9, 2018
7 - 8:30 PM
Linder Lounge
Cost: $20/individual, $30/pair Learn More & Register

IV. "The Spiritual Lives of America's 'Nones'" Lessons from the Age of New Media
Elizabeth Drescher, Ph.D.
Monday, May 21, 2018
7 - 8:30 PM
Linder Lounge
Cost: $30/individual, $40/pair Learn More & Register

Presented by: