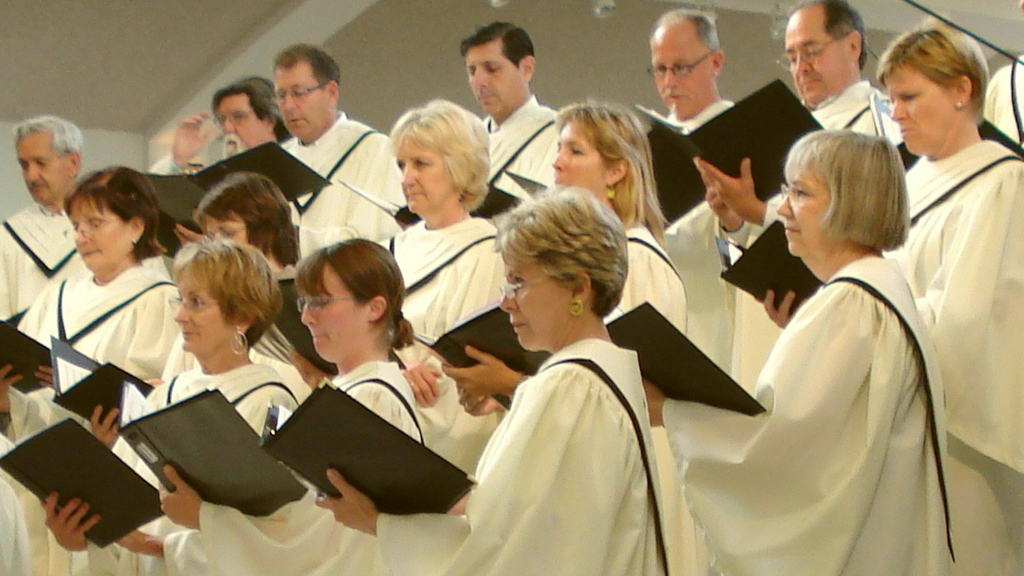 Come, join an Adult Choir this fall… no audition required! There are three Adult Choir opportunities at First Church. You can choose one or more. Here are the details:
Chancel Choir rehearses on Thursday evenings from 7:00-9:00 p.m. and on Sundays at 7:30 a.m. They also have the option to prepare for two choral concerts (combined with the Masterwork Chorale) on Thursday evenings near the end of the rehearsal. They sing on a weekly basis at our two Sanctuary services.

Contemporary Singers rehearse on Tuesday evenings from 6:30-7:20 p.m. and sing approximately once per month at our two Sanctuary services.

Their first offering will be Robert Ray's "Gospel Mass" on Sunday, October 7.

The Masterwork Chorale (our church-based community choir) rehearses on Tuesday evenings from 7:30-9:00 p.m. and prepares two choral concerts per year in December and in the Spring with singers from the Chancel Choir, our Vocal Quartet and members/friends of the San Diego Symphony.

Registration is required (online or at our first rehearsal on September 11).
Rehearsals for our Adult Choirs are held in the Sutherland Family Music Center, located directly to the west of the Sanctuary.