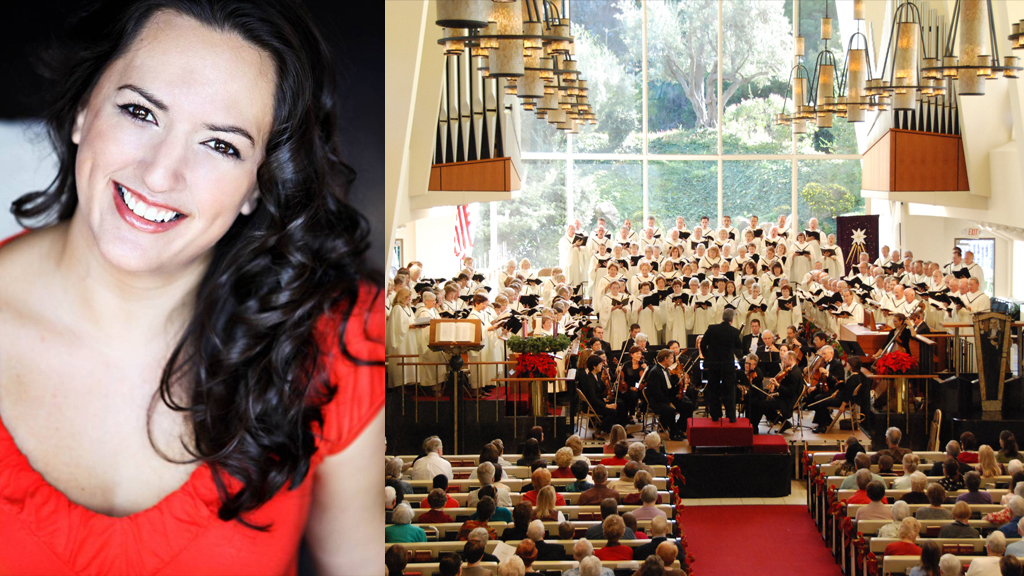 The Music Ministry of First Church welcomes Tasha Koontz, our new Soprano Section Leader and Soloist, to our church staff. She received her Bachelor of Music degree in Voice and Opera Performance at Northwestern University and her Master of Music in Vocal Performance at Indiana University.
Tasha has extensive experience as a section leader in the United Methodist, United Church of Christ, Episcopal, and non-denominational churches as well as two Jewish synagogues, with her most recent work at St. Peter's Episcopal Church in Del Mar.
She has performed opera roles with the San Diego Opera, Sugar Creek Opera and other companies. She has also performed as a soprano soloist and/or chorus member for major works with the La Jolla Symphony and Chorus, Chicago Symphony Chorus, St. Peter's Episcopal Church, San Diego Pro Arte Voices and Coeur d'Alene Symphony, among others.
She has experience as a private voice instructor, voice teacher in several high schools as well as involvement as a vocal coach and/or director for theatrical productions. She was a winner of this year's Music Merit Foundation Scholarship Competition and the La Jolla Symphony Young Artist Competition, among other awards received around the country since 2014. She continues to study voice with Enrique Toral. Tasha resides in Poway with her husband, Ben Lieberman, a recording engineer and producer. Please greet Tasha after the 8 and 10 AM services on her first Sunday with us, July 23.