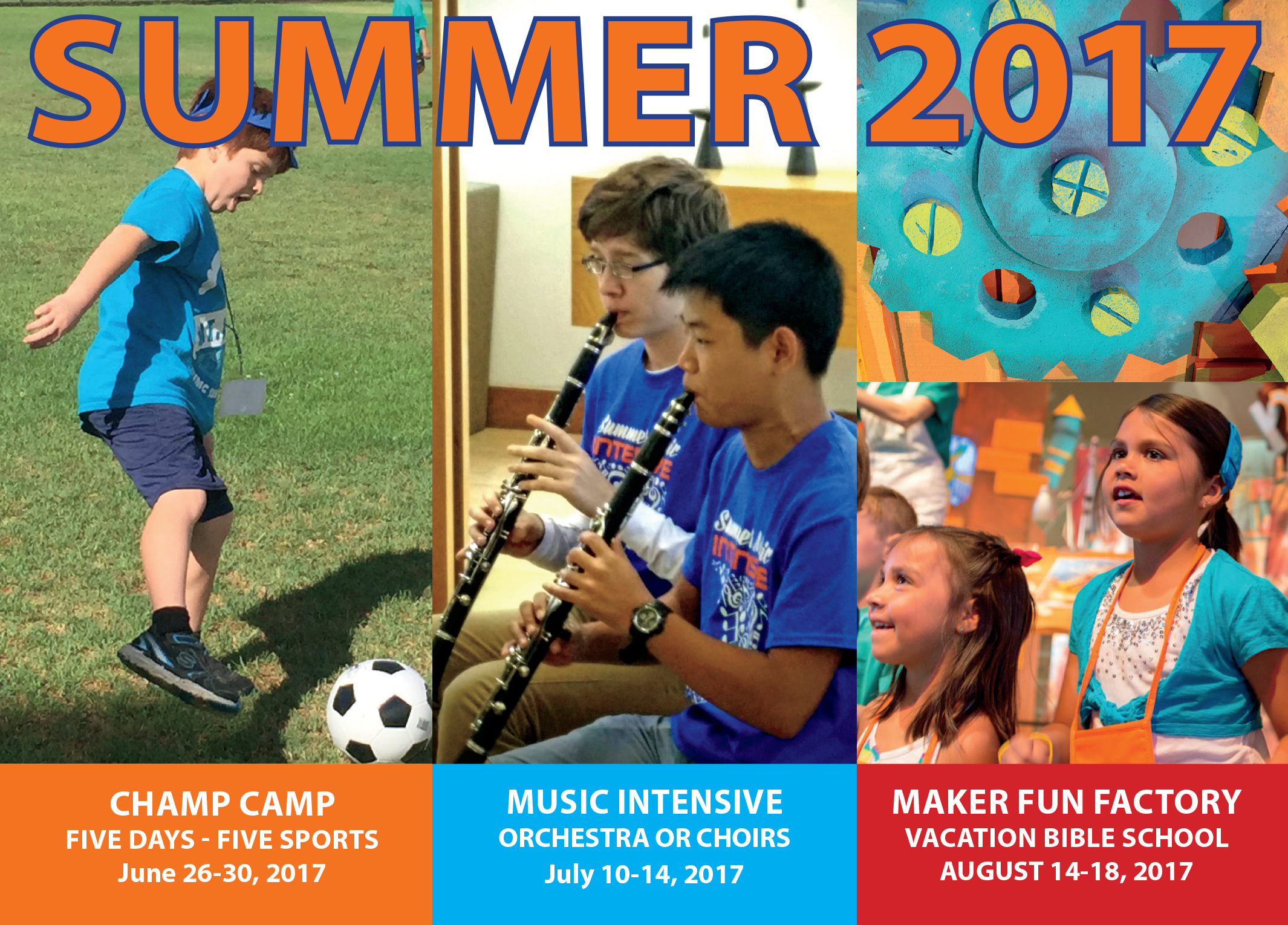 In 2016, we launched two new camps, Champ Camp and Music Intensive. It was a wonderful two weeks of camps for kids ranging in age from 4 to 18 years old.
" Thank you everyone. I had a great time and loved getting a chance to play the Organ. I can't wait until camp next year." Roger, 9th grade.

This year we are excited to add a third week of Camp - Vacation Bible School. You can help be a part of these camps by supporting them through your donations. Beginning on Sunday, April 30 through Sunday, May 21, we will be collecting supplies for ALL three of our camps. Stop by Linder Hall to select an item from our board to purchase and donate. We are excited to see and experience the wonderful things God has in store for our Kids and Students at First Church.