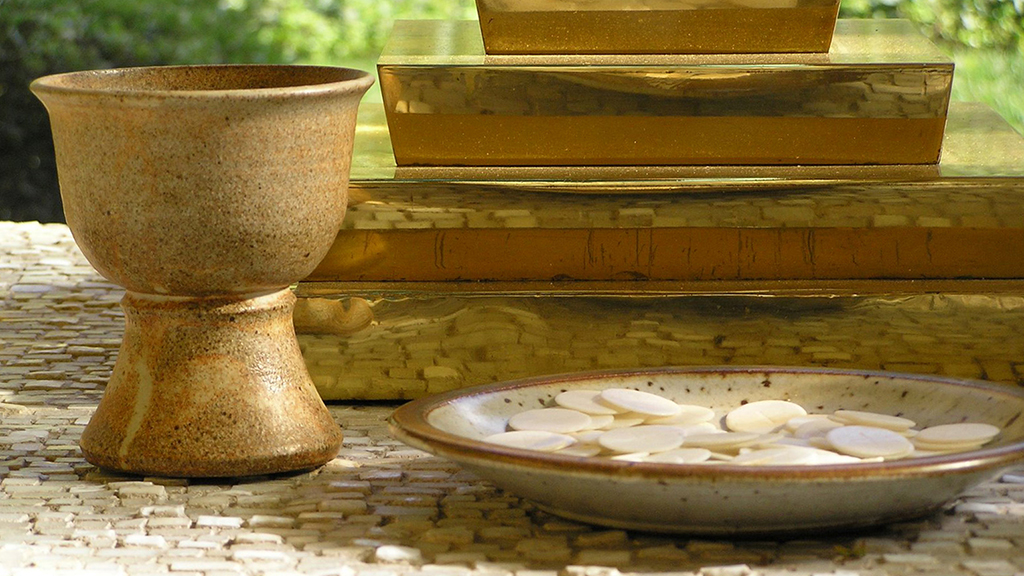 For many years First Church's Sanctuary worship has had a tradition of using the medium of jazz on World Communion Sunday. This year, on October 7, the Contemporary Singers will present Robert Ray's Gospel Mass at the 9 and 10:30 AM services.
This mass was premiered in 1979 at the University of Illinois-Urbana, with a chorus of Ray's students. From the beginning, Gospel Mass was wildly successful. "There was an incredible response," Ray recalls. "We performed to jam-packed houses. I was very, very excited. To have that kind of response to the first work you have ever written was very gratifying."
Even so, Ray never expected Gospel Mass to be performed again. He packed the music in storage and went on with his life. Several years later a friend asked to use Gospel Mass in a high school concert. That concert hooked up Ray with the Hal Leonard music publishing company, which published Gospel Mass and all Ray's other work. The piece, he believes, struck an ecumenical chord that "allowed people of all denominations or faith to embrace the style." The music for the Mass, like other pieces Ray later composed, was based on his own musical experience, growing up in the African Methodist Episcopal Church. We have tailored the mass to fit into our communion liturgy and have added other music in similar style.
Jaebon Hwang, Associate Director/Organist, has chosen to play movements from Johannes Matthias Michel's "Suite Jazzique" for the organ prelude and postlude. Michel is a Mannheim, Germany-based organist, church musician, and composer. He has written numerous sacred and secular organ pieces influenced by American jazz music. The movements of "Suite Jazzique" are parodies based on French romantic organ music. The opening movement, "Grand Chœur" is reminiscent of the piece of the same title by Theodore Dubois and the last movement, "Toccata Jazzica" is taken from "Suite Gothique" by Léon Boëllmann.
The congregation will get to sing two very familiar gospel songs (in jazz style): "I Love to Tell the Story" and "Leaning on the Everlasting Arms." Jaebon, with Jim Witt on bass, will play a jazz arrangement of "Precious Lord, Take My Hand" during the distribution of Holy Communion.
As we share the "peace of Christ" from our faith community into the greater San Diego community this may be a great opportunity to invite a friend to church.
Stan