Wednesday, March 13, 2019, 12:15 PM - 1:00 PM
Come listen to our pipes!
We invite you to take a 45-minute break in your busy day. Sit down, relax and enjoy the beautiful music played on
a 108-rank, 4-manual Blackinton and Associates Pipe Organ, the largest pipe organ in San Diego County.
SECOND WEDNESDAY OF THE MONTH
12:15 - 1 PM
FIRST CHURCH IN MISSION VALLEY
Each month you'll have a chance to listen to a different organist play a 45-minute free organ concert.
JOIN US FOR LUNCH BEFORE THE CONCERTS
11:30 AM | Linder Hall
We offer a hot, healthy affordable ($8) lunch, served cafeteria style (with assistance as needed)
RSVP by noon on the Monday preceding the concert to or by calling 619-297-4366.
March 13, 2019
Rodney Girvin
Resident Organist at First Presbyterian Church, San Diego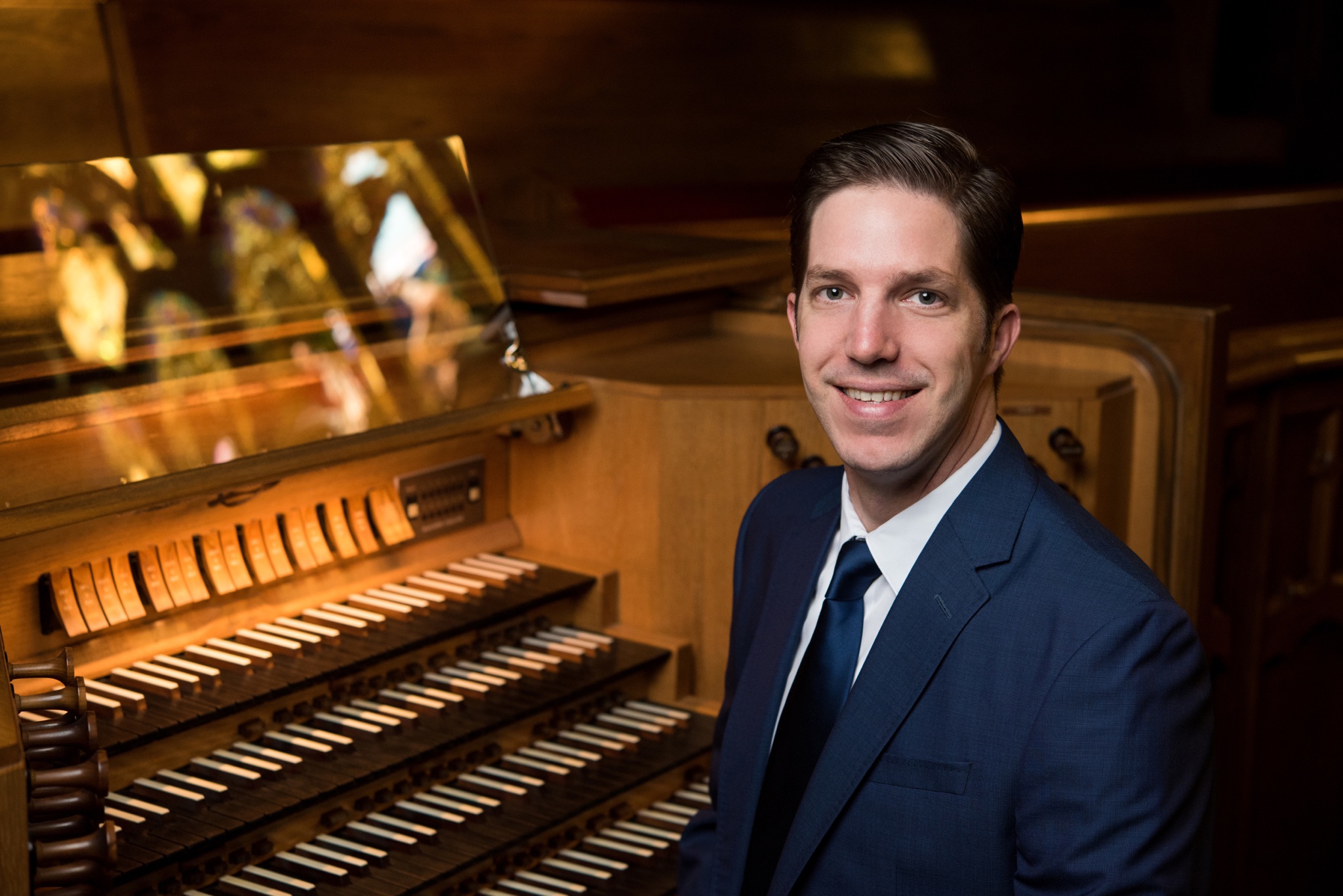 Rodney Girvin is a classical pianist, organist, and private teacher. A San Diego native, he was a student of Ron Morebello of the Kensington Trio before attending the University of Missouri where he studied piano performance under Raymond Herbert. He has been the recipient of numerous awards and scholarships, including selection into the Music Teachers' Association of California (MTAC) Young Artist Guild and a winner of the Helen B. Goodlin Foundation piano competition. He recently performed the world premiere of the San Diego City Ballet's "Four Pair", a contemporary ballet set to Debussy's Suite Bergamasque. Mr. Girvin is the accompanist for several choirs including Pacific Coast Chorale and Sacra/Profana. He is resident organist at First Presbyterian Church of San Diego. When not performing, he teaches private lessons to 45 students across San Diego county.