Sunday, November 04, 2018, 10:00 AM - 12:00 PM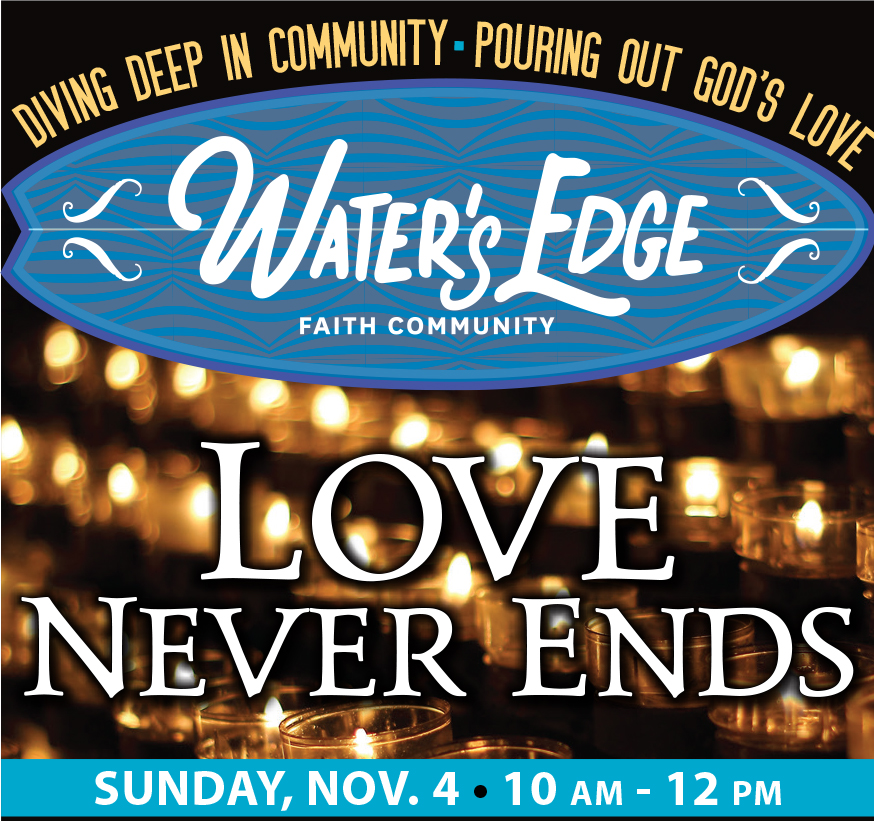 If you have ever lost a loved one, there are so many ways to continue to honor their memory.

You are invited to a special service focused on remembering our loved ones: celebrating their continued impact on our lives, giving thanks for their legacy, and finding ways to bring the goodness they shared with us into the world through our actions, commitments, and efforts.

We will share stories, light candles, hear bells chime, and hold space for one another in grief, in faith, in healing hope, and most of all in love!

Join us after worship for refreshments and additional resources for honoring a loved one's memory.