"Covenant Relationship for a Better World"
As part of this program First Church currently supports two missionary teams:

Mutwale Ntambo Wa Mushidi - Missionary serving in Tanzania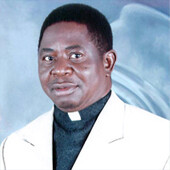 The Rev. Mutwale Ntambo Wa Mushidi graduated from the Seminary at Mulungwishi in the Democractic Republic of Congo (DRC) and was recommended by the Persons (Retired missionaries who have been supported by our congregation for many years). Mutwale is serving the United Methodist Church in Tanzania as Director of Church Development and Evangelism. He is also the Superintendent of the Dar as Salaam District and the legal representative in Tanzania of the Bishop of North Katanga in the DRC.
He and his wife, Kabaka Noala Alphonsine (also a missionary), work in Christian education and health information, especially related to HIV/AIDS including reaching out to refugees. Mutwale started working in Tanzania in 1992 and became missionary with Global Ministries in 1999. Prior to attending seminary, Mutwale was a headmaster of a primary school in the DRC. After seminary, he was a pastor and teacher and then a chaplain of a secondary school in the DRC. They have six children ages 12-32 years old. Mutwale is passionate about the ministry occurring in Tanzania, and hopes to welcome future mission teams to see this ministry firsthand.
---
Andrew Soon Lee - Missionary serving in Cambodia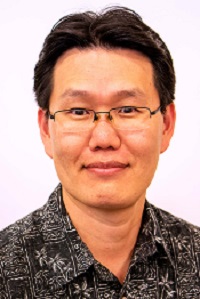 The Rev. Andrew Soon Lee is a missionary with the United Methodist General Board of Global Ministries serving as a country coordinator for the Methodist Mission in Cambodia. He was commissioned in the spring of 2017.

Since 1998, the Methodist Church in Singapore, the Korean Methodist Church, the General Board of Global Ministries, mission agency of the United Methodists in France and Switzerland, and the World Federation of Chinese Methodist Churches have been cooperating in bringing about an autonomous Methodist denomination in Cambodia. As of early 2017, the church in Cambodia had 140 congregations and a membership of some 4,000. It was then represented in 10 of the country's 25 provinces.

Andrew is an ordained elder of the California-Pacific Annual Conference, where he has served pastorates in Hawaii. He was born in South Korea and lived there through high school. Migrating to the United States, he earned a Bachelor of Business Administration from the University of Hawaii at Manoa in 2003. He received the Master of Divinity degree from Asbury Theological Seminary, Wilmore, Kentucky, in 2007. He worked in the computer field before entering the ministry and skill in that field played a major role in his faith story and call to mission.
While always regular in church attendance, Andrew recalls that he felt a sense of an incomplete relationship with God until he "experienced the amazing grace of God" through a sermon on Romans 3:23-24: "…for all have sinned and fallen short of the glory of God, and are justified freely by His grace through the redemption that came by Christ Jesus." Not long after, a missionary from Bangladesh visited his church and called for someone to come there to help with a computer ministry. Andrew volunteered—for a year.

Back from Bangladesh, Andrew, encouraged by his newly married wife, followed a call into ministry and enrolled in seminary. He served as a youth pastor at Calvary United Methodist Church in Honolulu for almost three years and as a senior pastor at Parker United Methodist Church, Kaneohe, for seven years, during which time the congregation doubled in size.
Andrew's message is the amazing love that God has for all people. And he says, "God has placed in my heart a love and passion for God's people. I know that as long as I heed God's calling and walk according to his guidance, God will continue to use me for God's glory and grace."
---
Support our Covenant Missionaries
Learn more from Pastor Melissa Spence how you can support our missionaries abroad: