Sunday, September 30, 2018, 7:00 PM - 8:30 PM
Our Music Series begins on September 30 featuring San Diego's 20-voice, year-round professional choir, SACRA/PROFANA, which is celebrating its 10th anniversary.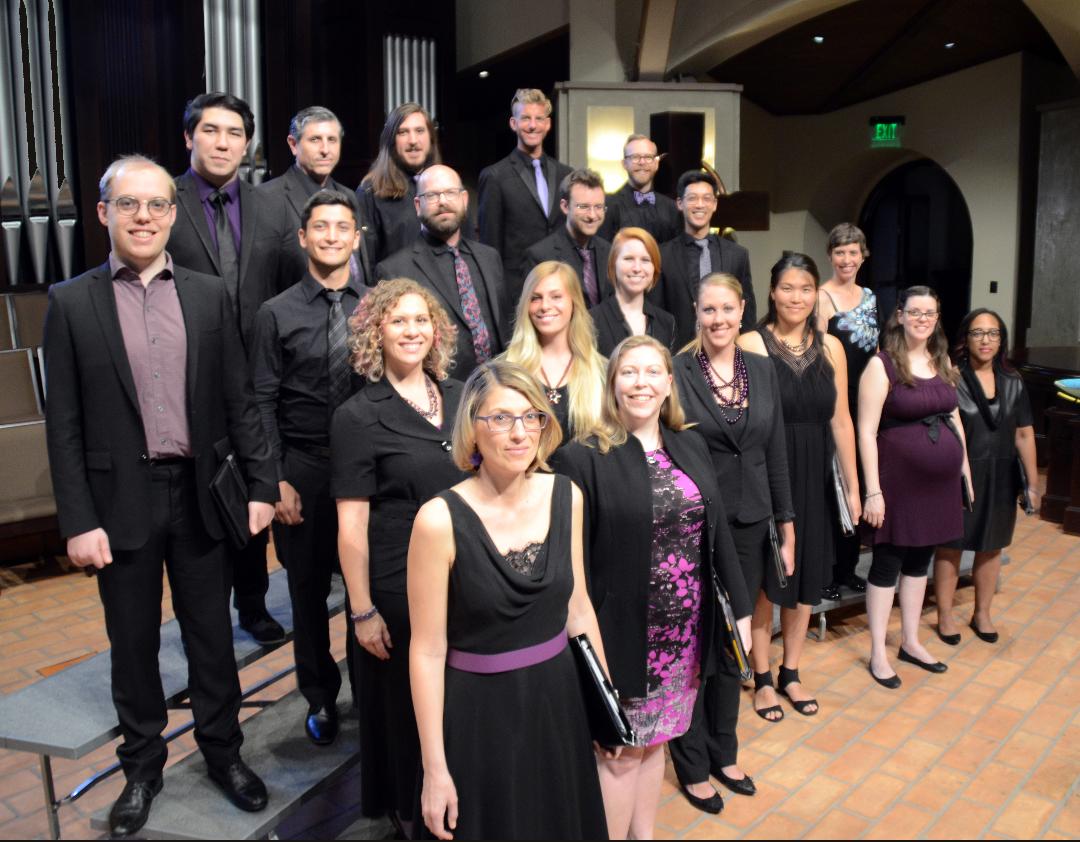 San Diego's Professional Chorus SACRA/PROFANA, led by Juan Acosta, Associate Artistic Director & Conductor presents "Sacred Music in a Sacred Space," an eclectic concert of sacred works through the centuries.
A reception will follow the concert
Tickets: $15 in advance; $20 at the door; students free.
The tickets will be sold online through Friday, September 28 at noon. You may also buy tickets in advance on Sundays at church.
Child care by advance reservation: 619-297-4366
Presented by:
The Cultural Events Committee's
Music Series 2018-19
San Diego's only year-round professional chorus, SACRA/PROFANA was founded in 2009 by New York native Krishan Oberoi and is now led by Artistic Director Juan Carlos Acosta. Its mission is to enhance cultural life and promote the art of singing throughout our communities by awakening and nurturing enthusiasm for choral music through vibrant performances and focused outreach to concertgoers of all backgrounds.