Wednesday, June 10, 2020, 11:45 AM - 12:30 PM
Come listen to our pipes!
We invite you to take a 45-minute break in your busy day. Sit down, relax and enjoy the beautiful music played on
a 108-rank, 4-manual Blackinton and Associates Pipe Organ, the largest pipe organ in San Diego County.
SECOND WEDNESDAY OF THE MONTH
11:45 AM - 12:30 PM
FIRST CHURCH IN MISSION VALLEY
Each month you'll have a chance to listen to a different organist play a 45-minute free organ concert.
June 10, 2020
Jason Klein-Mendoza
Associate Director of Music, All Saints' Parish, Beverly Hills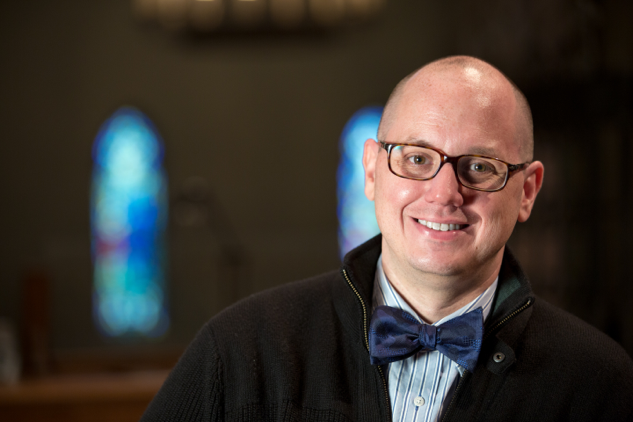 Jason Klein-Mendoza currently serves as Associate Director of Music at All Saints' Parish in Beverly Hills where he directs the Chorister Program, plays for weekly liturgies and accompanies the All Saints' and Parish Choirs. He previously served parishes as Organist or Organist & Choirmaster in Chicago, IL, Huntington Beach, CA, San Diego, CA and Westfield, NJ. He has performed at Orchestra Hall in Chicago, IL with the Chicago Youth Symphony and Segerstrom Hall in Costa Mesa, CA with the Pacific Chorale, as well as solo recitals throughout the United States. He has served week-long residencies at St. Paul's Cathedral in London and Canterbury, Salisbury and Wells Cathedrals. He holds a Master of Music Degree in Organ Performance from the University of Southern California's Thornton School of Music, having studied with Dr. Ladd Thomas. His previous studies in Organ Performance were also with Dr. Thomas at the Thornton School of Music as well as studies in Sacred Music and Organ at Northwestern University in Evanston, IL with Margaret McElwain Kemper and Dr. David Craighead.