Every Monday, from 09/09/2019 to 09/30/2019, 1:00 PM - 2:15 PM
Join Pastor Craig for a four-week conversation about the book: Remember the Future: Praying for the Church and Change by Bishop Robert Schnase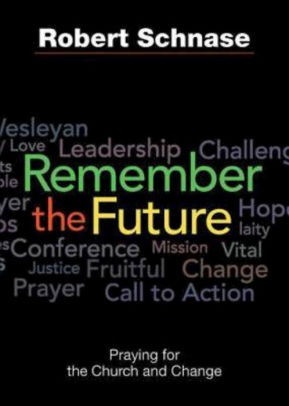 "Help us put defensiveness, self-deception, and fear aside, Lord, to look at the fruitfulness of our work through your eyes. Strengthen and bless our congregation so that we may discover your presence anew and change the lives of people you call us to serve. Use us, Lord, for you."
This is from Bishop Robert Schnase's Remember the Future, a collection of 28 reflections about the United Methodist Church and the challenges we face in the U.S. The reflections call all of us who are interested in a bright future for First Church to courageous new conversations with readings that cultivate hope, renew vision, and keep us attentive to the mission of Christ.
The staff is using these reflections at our weekly meetings through the fall, and you are invited to join in now by being part of a discussion group.
Meetings are on Mondays September 9, 16, 23 and 30, from 1 to 2:15 PM in Linder 5. All are invited to participate. Books will be available for $11 at the first meeting.