Sunday, September 29, 2019, 11:30 AM - 1:30 PM
Join Will Willimon and a panel of local experts as we discuss the lasting legacy of racism in predominantly white communities and congregations.
Bishop Willimon has addressed this question personally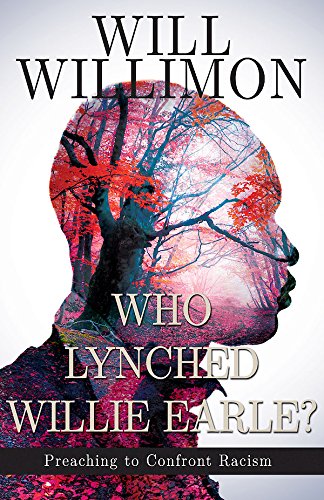 and powerfully throughout his career, having learned only when he went away to college that a black man named Willie Earle had been lynched in his hometown of Greenville, South Carolina in 1947, the year after his birth. In his book, "Who Lynched Willie Earle?," Willimon explains why he has concluded that it is critical for "mostly white preachers to preach about racism to their mostly white congregations."
The panel of local respondents will be facilitated by Rev. John Fanestil and will include, among others, Sharon Whitehurst-Payne, Board President (District E) of the San Diego Unified School Board.

This event is free and open to the public (NO RSVP NEEDED). If you need childcare during the event please call the church office 619-297-4366.
Boxed lunches can be purchased for $10 through online registration, or purchased for $15 at the door as long as supplies last.
TO ORDER LUNCH ONLINE ONLY by Sept. 25