Sunday, October 06, 2019, 9:00 AM - 12:00 PM
Did you know that the church has a ministry that assists people who come to us for help? In addition to the Samaritan Fund, which provides gas cards and limited financial help to those in need, our UMW has had a food closet that provides non-perishable food to individuals who come into our office and are hungry.
We have now expanded that into our "Samaritan Store" to increase the ways we can support our neighbors. The room just below the sanctuary has been converted to a store where people can "shop" for items they may need, including sleeping bags, blankets, clothing and more. This provides the individual with agency and dignity to meet their needs and allows our custodial staff to assist people who might come outside of church business hours.
We invite you to check out our new Samaritan Store on Sunday, October 6 and explore ways you can serve our community at the Missions Fair on the plaza that day.
"And when was it that we saw you a stranger and welcomed you, or naked and gave you clothing?... 'Truly I tell you, just as you did it to one of the least of these who are members of my family, you did it to me." - Matthew 25:38-40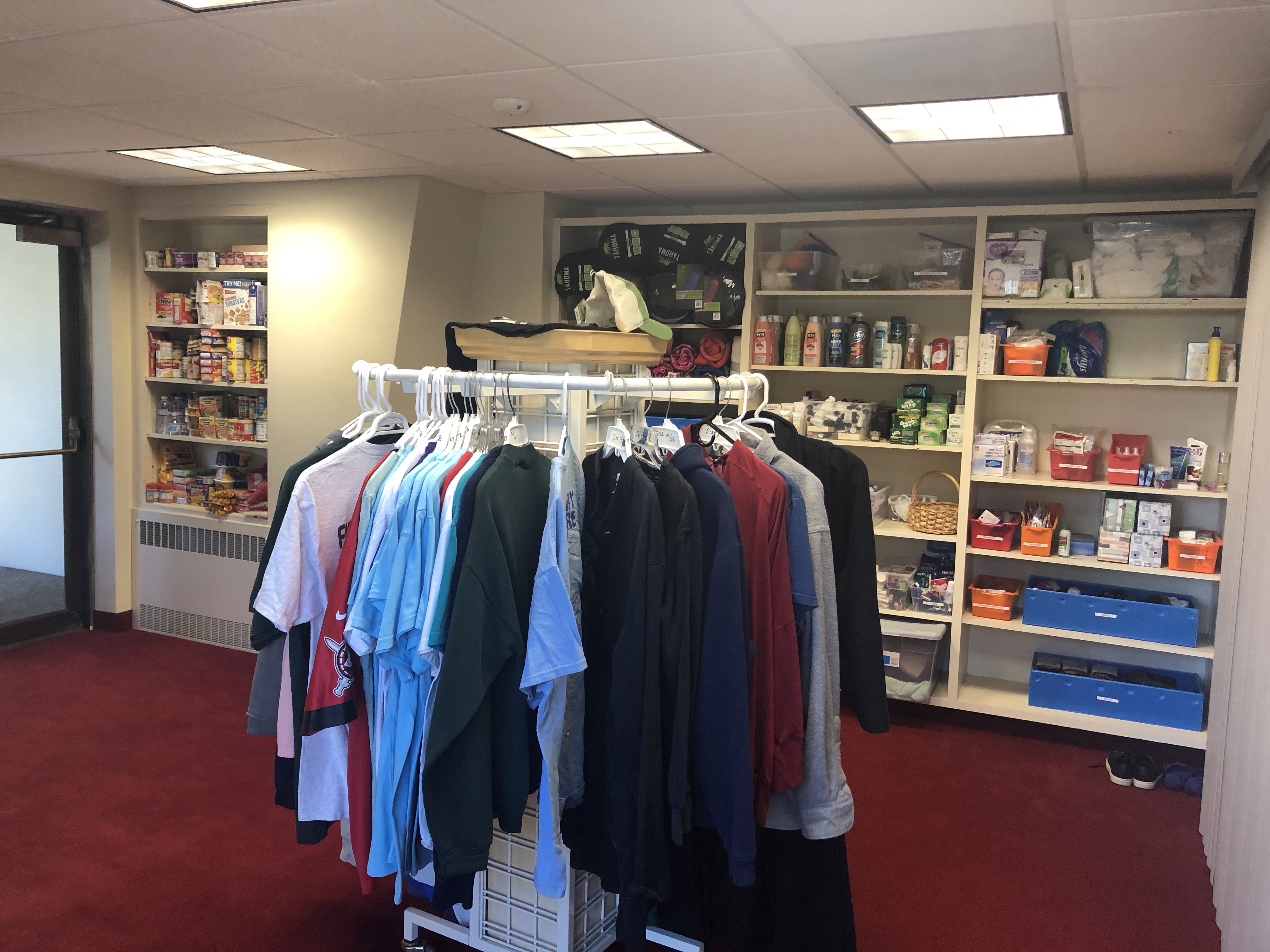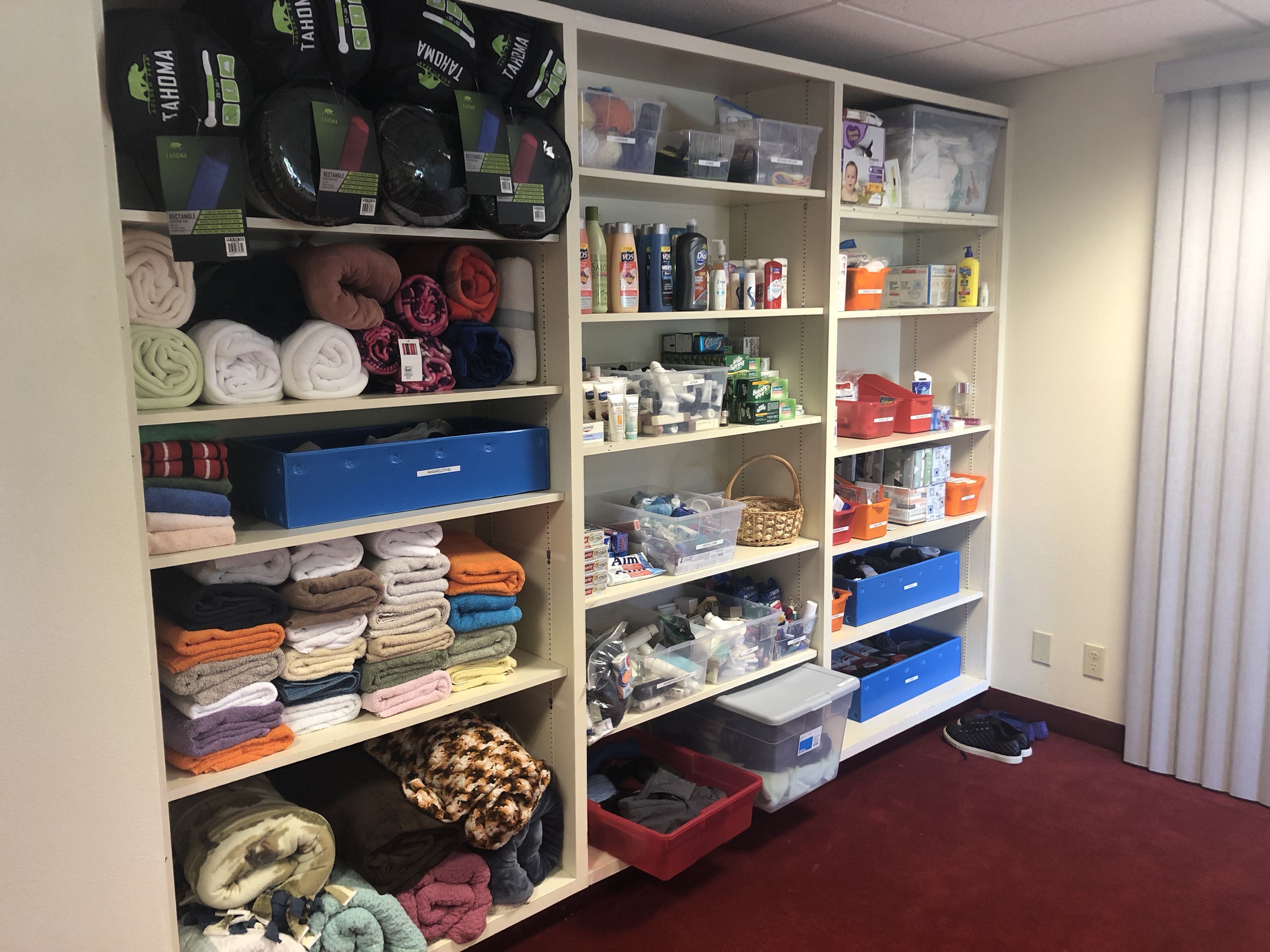 Rev. Melissa Spence, MSW
Pastor of Justice and Compassion, First UMC San Diego
619-297-4366 ext. 120