Say Farewell and Thank You to Pastor Phil and Elaine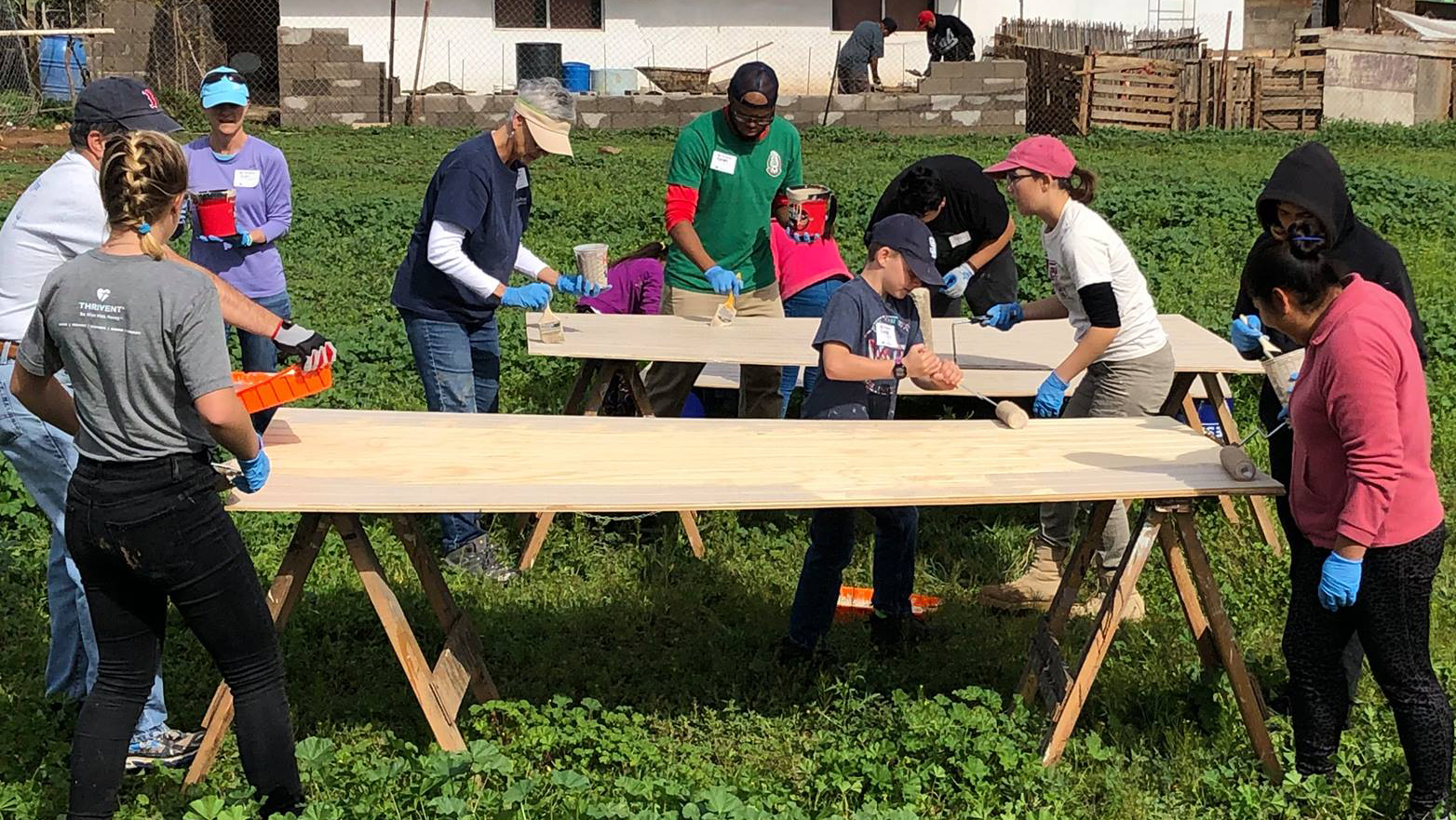 Join us in saying Thank You and Farewell to Pastor Phil and Elaine while helping to support one of their favorite causes, Habitat for Humanity!
On June 21 and 22 we will be framing an entire house in our church parking lot (P1) that will be donated to Habitat for a house in Temecula.
On Friday, June 21, 6:30 - 9 PM - we'll need about 25 people who can cut and/or pile lumber.
On Saturday, June 22, 8 AM - Noon - we'll need at least 85-125 people of all ages (five and up) and skills levels to hammer nails and frame the house.
If you'd like to give a Thank You gift to Pastor Phil and Elaine, please consider making a donation toward the cost of this build. Donations can be offered in any amount by clicking on the button below.

Donation

If hammering isn't your style or you can't stay the entire morning, we will need people to serve breakfast and a few people who are first aid trained. This will be a fun family event for ages 5 and up, with childcare provided for the younger children.

Please join us in this opportunity of thanksgiving, fellowship and evangelism, as we show San Diego what it looks like to put faith into action and we show Pastor Phil and Elaine how grateful we are for their service and witness. If you have questions, please contact Pastor Melissa at mspence@fumcsd.org.
To register, use the link button below: