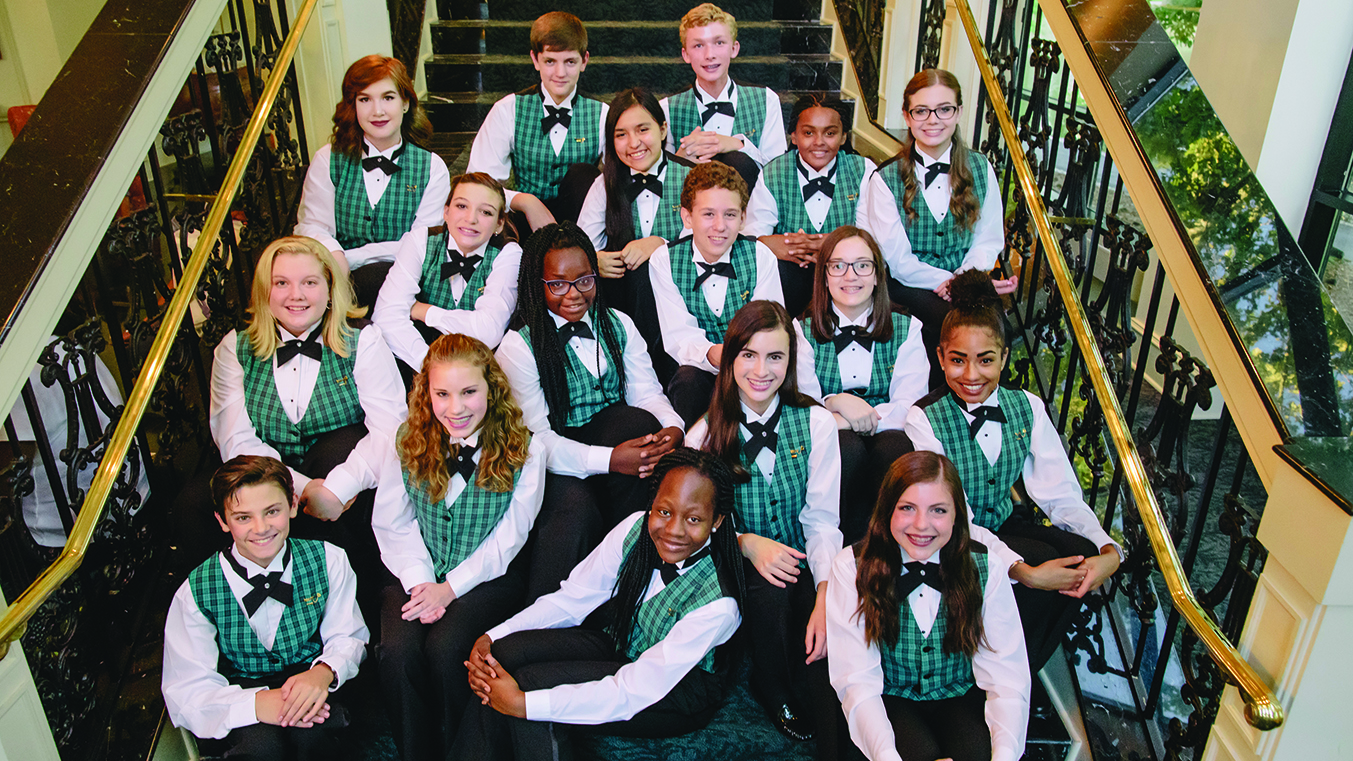 One of the premier choral groups in the United States, the Spivey Hall Children's Choir from Morrow, Georgia, will perform at First Church on Sunday, June 4 as part of their West Coast tour. This last music series concert of the season, sponsored by the Cultural Events Committee, will take place at 7 PM in the sanctuary. A free-will offering will be taken and a reception for the audience to meet the young singers will follow in Linder Hall. Childcare is available by advance registration (619-297-4366), though aspiring choristers are encouraged to attend. Directed by Dr. Martha Shaw, the 50-voice choir will present an eclectic program of beautiful, whimsical, interesting and memorable songs.

Located on the campus of Clayton State University and dedicated to excellence, the Spivey Hall Children's Choir Program offers professional-level instruction in vocal technique, music theory, sight singing, ear training, and presentation as well as exposure to a variety of choral styles. Involvement also enhances young people's lives, helping them to develop self-reliance, personal integrity, responsibility, compassion, teamwork, and confidence in their abilities.

Singing with unmistakable spirit, refinement, and remarkable beauty of tone and expression, the Spivey Hall Tour Choir is the select group of the organization. These outstanding young musicians proudly represent Spivey Hall's dedication to music education and commitment to artistic excellence. As cultural ambassadors of the State of Georgia, the Tour Choir has recorded four professional CDs and performed to acclaim throughout the United States, as well as in Canada, Sweden, Norway, England, Austria, the Czech Republic, China, Scotland and Spain. February of 2015 they performed to standing ovations at the American Choral Directors National Conference in Salt Lake City. The choir was featured as a solo ensemble on the stage of Carnegie Hall last June, and summer of 2018 they are off to Italy.