Every Monday, from 10/14/2019 to 11/04/2019, 1:00 PM - 2:15 PM
Join Pastor Craig's book club for a four-week conversation about the book: Grateful: The Transformative Power of Giving Thanks By Diana Butler Bass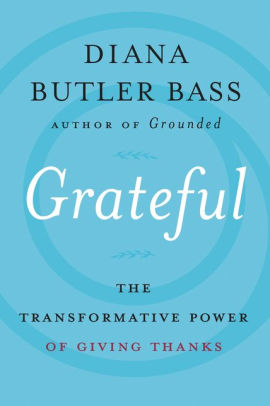 In October, we enter the season of gratitude, which will be our Sunday theme leading up to Thanksgiving at the end of November. What does it mean to be a thankful people? In her recent book Grateful, Diana Butler Bass writes: "Gratitude researchers claim that if we are grateful, we are happier and more content—there is a social consequence to gratefulness." Bass points out that we seem to appreciate gratitude, and that "we recognize gifts, and are grateful on an ad hoc basis, but the world in which we live is surely not shaped by such thankfulness."
How might we better understand the real power of grateful living, and apply it to our lives? In mid-October Pastor Craig will lead a weekly conversation about the meaning and effects of gratitude, guided by Bass' excellent book. Starting on October 14 in Mission Valley and October 16 at Water's Edge in Ocean beach, we will gather for this four-week study. Anyone is invited to come to either study, no matter at which location you go to church.
Mission Valley group meetings are on Mondays October 14, 21, 28, November 4, from 1 to 2:15 PM in Linder 5. All are invited to participate.
Books are $12 and will be available at the first meeting.